A New Life with Advance Comfort Dentures. Serving Nampa and Caldwell, Idaho
If you have lost some or all of your teeth or are dealing with an ill-fitting uncomfortable denture, you can get an aesthetic and functional tooth replacement solution with a European Denture Center in Caldwell, ID. Our Dentures are designed to match the appearance and fit of your natural teeth. We have been delivering high-quality, affordable dentures, denture implants, and partial dentures for over a decade.
Our Denture Services
Highly trained dental experts. A large variety of denture solutions. Friendly staff that walks with you every step of the way. Clean and beautiful office environment. Advance comfort dentures, partial dentures, denture implants at affordable prices.
Why Choose Us for Dentures in Caldwell and Nampa Idaho?
Dentures can be a perfect solution to restore your smile and confidence. Here are a few significant reasons to choose our denture care center in Caldwell, ID:
Our denture care center in Caldwell, ID, but is a quick drive from Nampa, ID. Our offices are fully equipped with state-of-the-art dental technologies and an on-site dental lab.

We have a team of highly-trained, experienced, and certified staff and denture dentists.

Our

dentures

are custom-crafted using high-grade materials and latest technologies. They are wear-resistant and provide supreme comfort, durability, and natural look.

All of our dentures are built in our on-site lab, saving you considerable time and money, and our dentures are offered with a money back guarantee.

During your free denture consultation, our denture specialists will carry out a thorough oral and smile examination, understand your concerns, and explain your options.

We strive to make dentures in Caldwell, Idaho to be affordable for all, so we accept most insurance policies, payment plans, and Medicaid.
CALDWELL, IDAHO CLINIC
Address: 205 W Logan St, Caldwell, ID 83605
Hours:
Mon-Thur, 8am – 5pm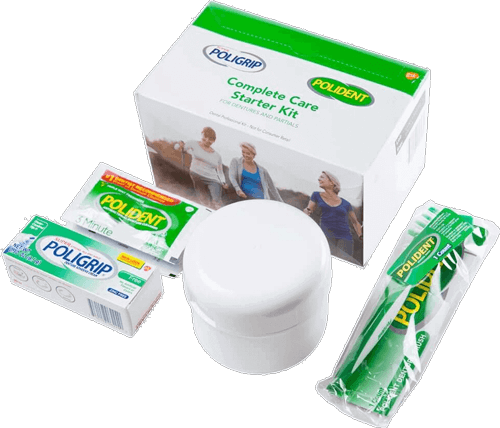 Get Your Free Denture Cleaning Kit
($49 value)
Schedule a complimentary no-obligation consultation and you'll receive a FREE denture cleaning kit. Call our friendly staff or send us an online request today.