Experience the Benefits of Implant Dentures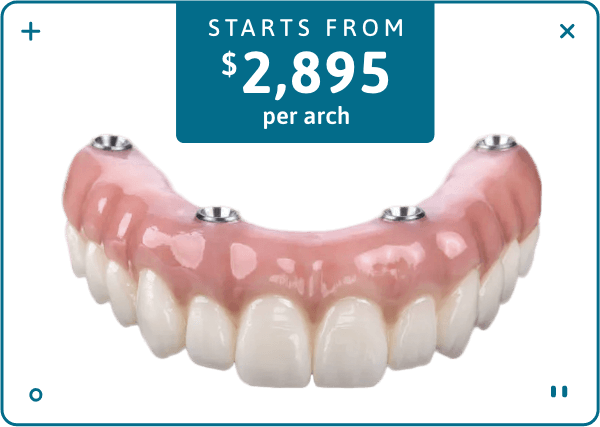 A Comfortable Denture is just the beginning
With superior aesthetic and quality…you won't stop smiling.
What separates us from the competition?
We deliver most comfortable dentures in the Northwest
We utilize new technologies and safer dental materials for our Advance Comfort™ dentures. It means less distortion and better fitting dentures, denture implants, partial dentures, night-guards, and other dental appliances. We believe our patients deserve the very best dentures, using safer materials and the Latest Technology available today.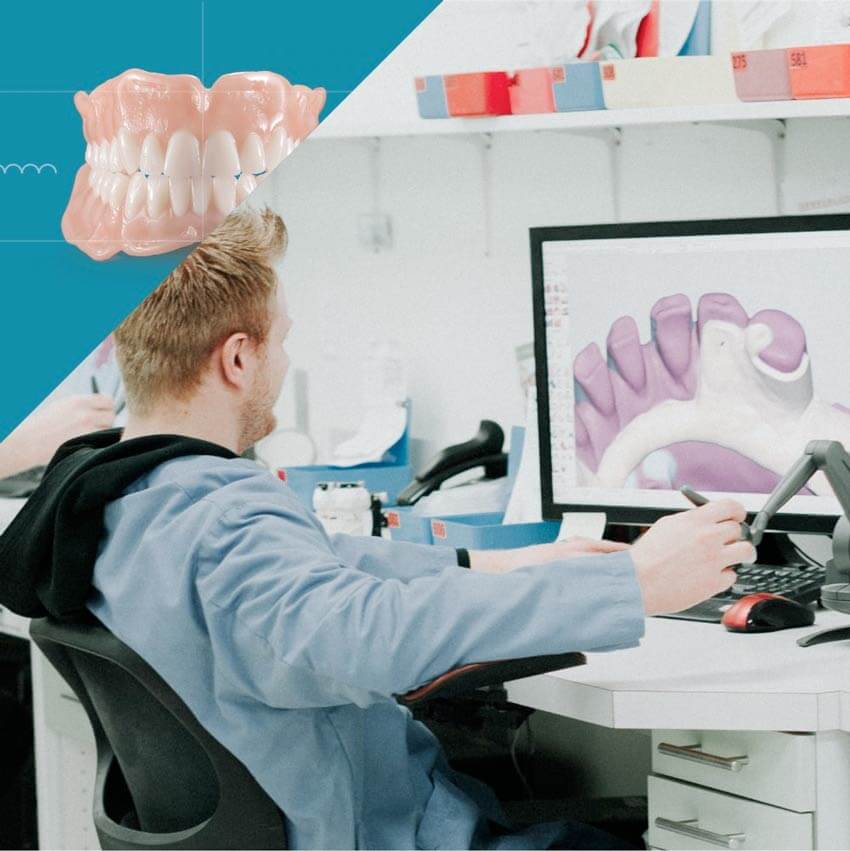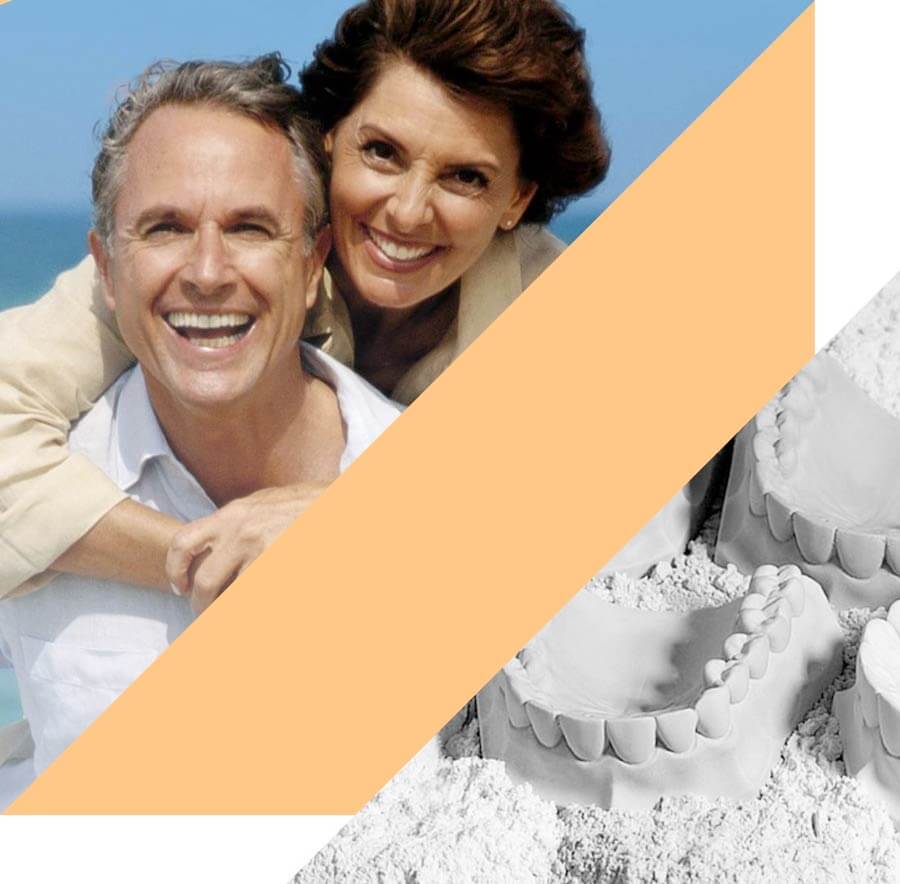 Affordable dentures and denture implants
We procure and utilize the very best materials from the USA, Sweden, Switzerland, and Germany, to create and deliver comfortable and well fitting Dentures and Dental Appliances.
We partner with Idaho's most advanced dental laboratory
What does this mean to you? It means we have the resources to address any specific concern that you may have. It means comfortable yet affordable dentures. Other clinics in the area offer a very limited selection compared to what we can offer to you. We offer a wide selection of advanced materials and technologies to guarantee your comfort. Relax, you're in good hands.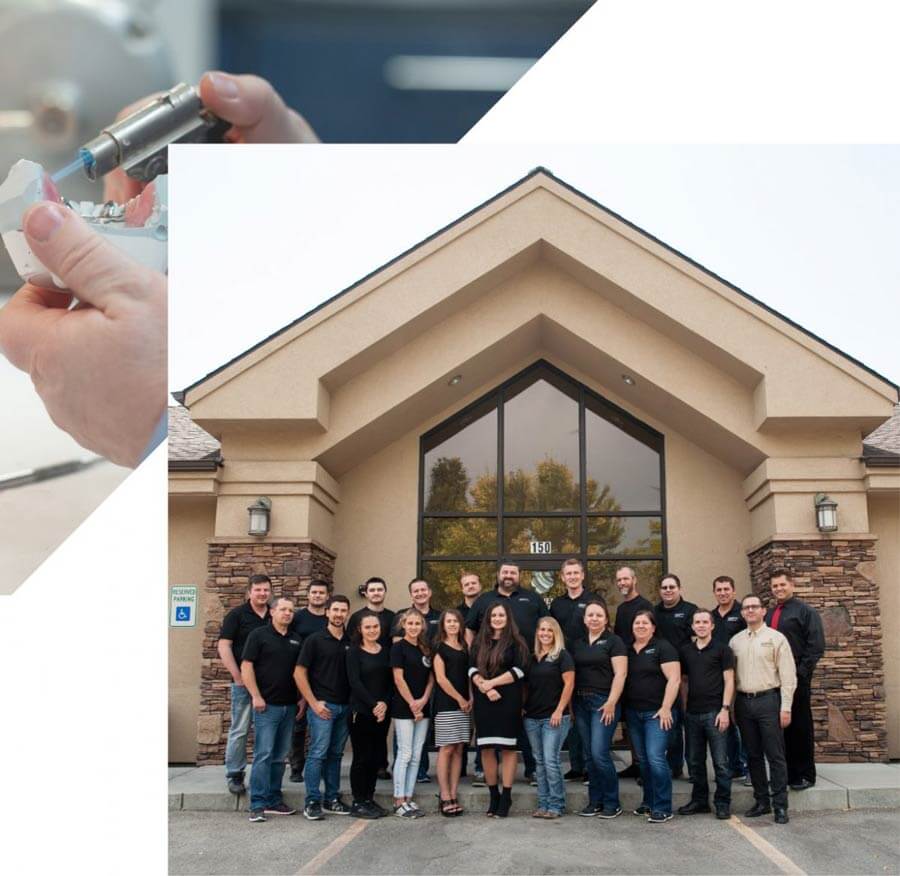 Choose which problem you have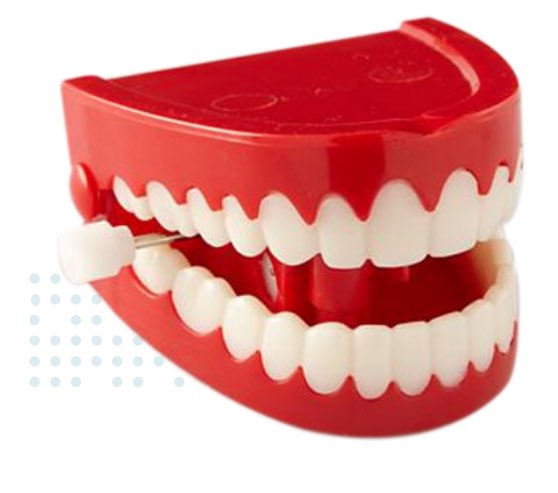 Poor Aesthetic
When your smile doesn't look good, you notice it and other people notice it. They may not say anything but they are very aware that your teeth don't look quite right. This awkward appearance may be the result of older dentures that have become worn and stained over the years. Worn dentures may not be supporting your lips and facial muscles like they once did.
Schedule an appointment for our free denture consultation today. The solution to a better smile may be a new set of dentures that flatters your face and gives you the confidence that you deserve!
Fear of Dentures
If you are fearful of taking the next step to improve your smile and your dental health, rest assured that European Denture Center is staffed with a team of compassionate, caring professionals that will guide you through the entire process. We want you to be comfortable.
The first step is to schedule your free consultation. See for yourself before making a commitment if European Denture Center is the best fit for you.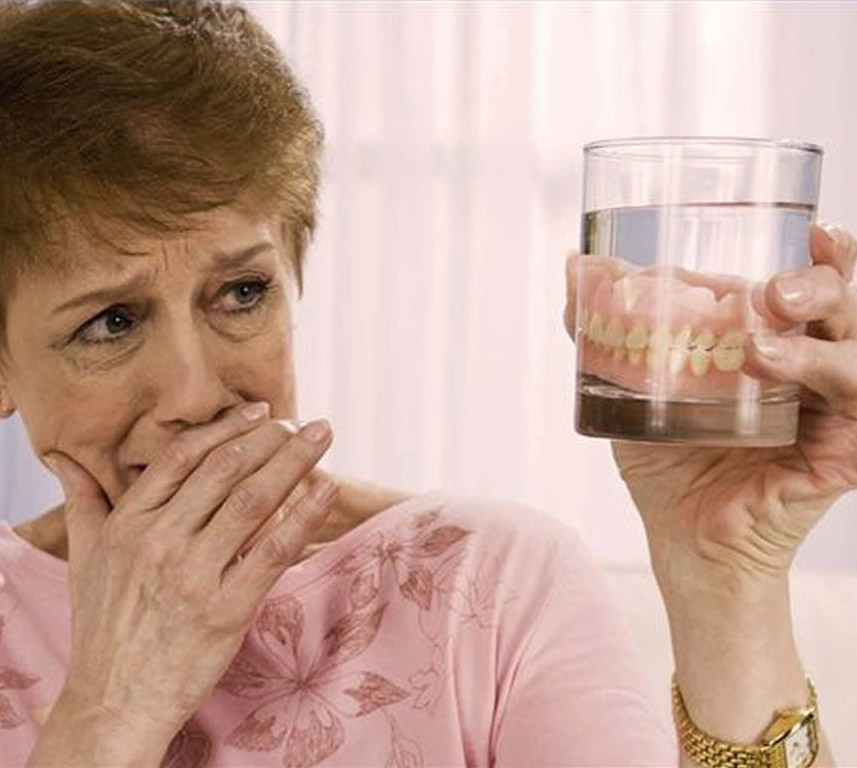 Sore Gums
A sore mouth affects your ability to live life with confidence. If you have been putting up with a sore mouth for two weeks or longer and it hasn't gotten better, it is time to see a dental professional. For current denture wearers the solution may be as simple as an adjustment to relieve the reason for the sore. If your dentures are older, your gums may have shrunk or changed shape causing the dentures to slide and rub.
Before you result to home remedies, denture adhesives or pads, visit us for a free denture consultation. We have a variety of solutions to eliminate sore gums and get you back to living your best life!
Burning Gums
Burning gums can be caused by a variety of irritants from severe dry mouth to nutritional deficiencies to allergies to certain foods or even the denture material itself. When you schedule a free denture consultation, our dental professional will discuss with you any symptoms you may be experiencing. We will tailor your treatment to your specific area of concern.
If you have become sensitized to denture acrylic or other materials used in the fabrication of dental appliances, we offer a range of non-allergenic solutions such as Eclipse Dentures, Valplast Partials, and metals that often relieve the burning sensation. We have four convenient dental locations that can see you the same day, so you stop saying ouch, and say, "dentures near me."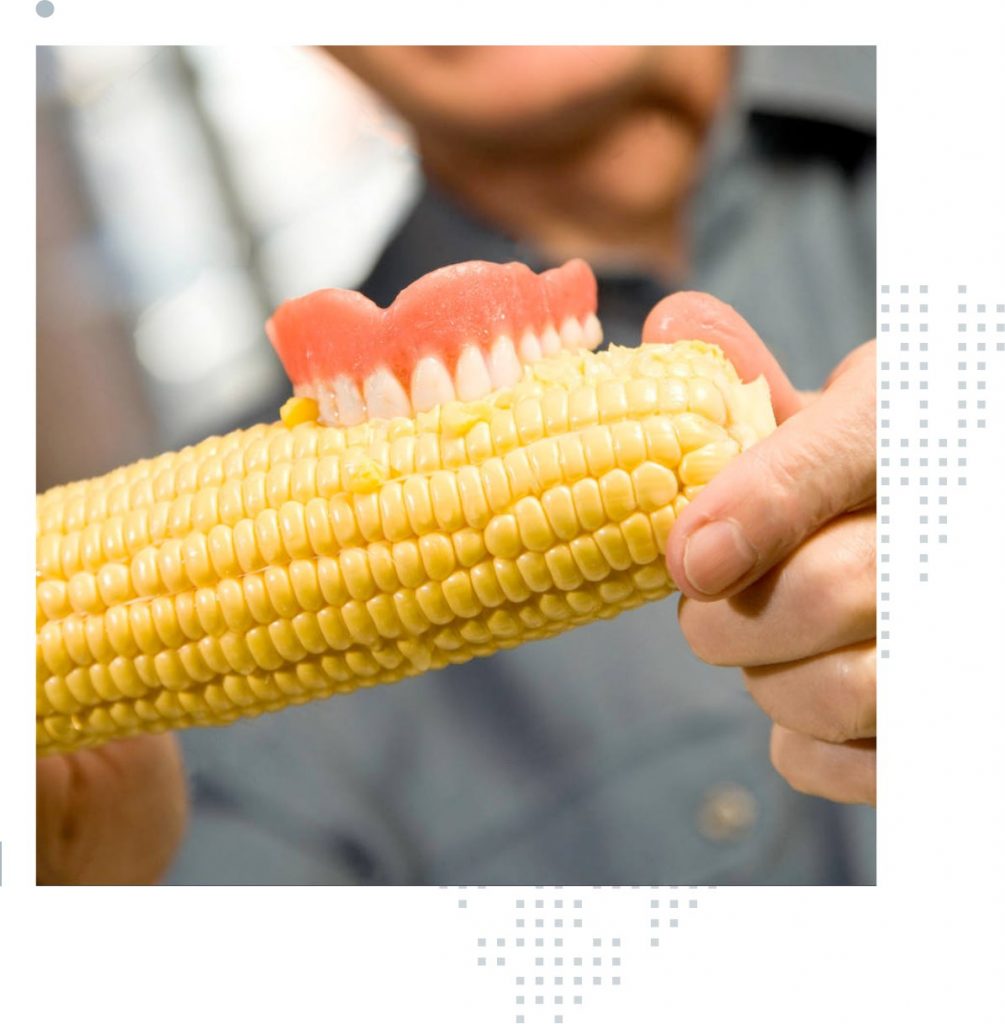 Loose Dentures
There is nothing worse than to talk or eat with dentures that slip and move around in your mouth. Many denture wearers have resigned themselves to avoiding social situations entirely out of fear that their dentures may fall out in public. How embarrassing! Some people resort to using massive amounts of denture adhesives just to get through a brief but important meeting.
Fortunately, European Denture Center offers several solutions. Clearly, if you are a candidate for implant-retained dentures, that is the best and most transforming solution possible. But what if you are not a good candidate for implants or the cost is prohibitive? We offer Eclipse Dentures that adapt and conform to your gums and fit precisely without the need for messy denture adhesives. Schedule your free denture consultation today and gain the confidence to really live your best life!
No Insurance
No Problem. European Denture Center offers flexible payment plans that allow you to have the smile that you deserve today. We offer financing through Care Credit and accept most dental insurances, Medicaid, cash and major credit cards. Talk with our staff to discuss the best financing option that works for you.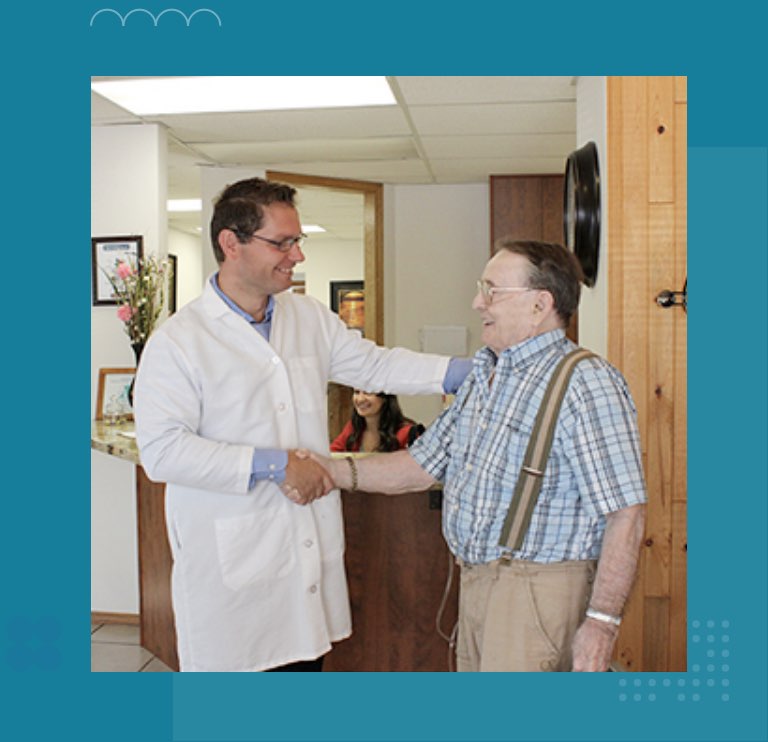 We have successfully treated thousands of patients freeing them of

problematic

dentures
Many patients have been told by other providers that their denture problem is untreatable. Not so at European Denture Center. A combination of advanced science and bold innovation helps us offer our patients maximum comfort, tightness, chewing ability, and good looks with minimal discomfort.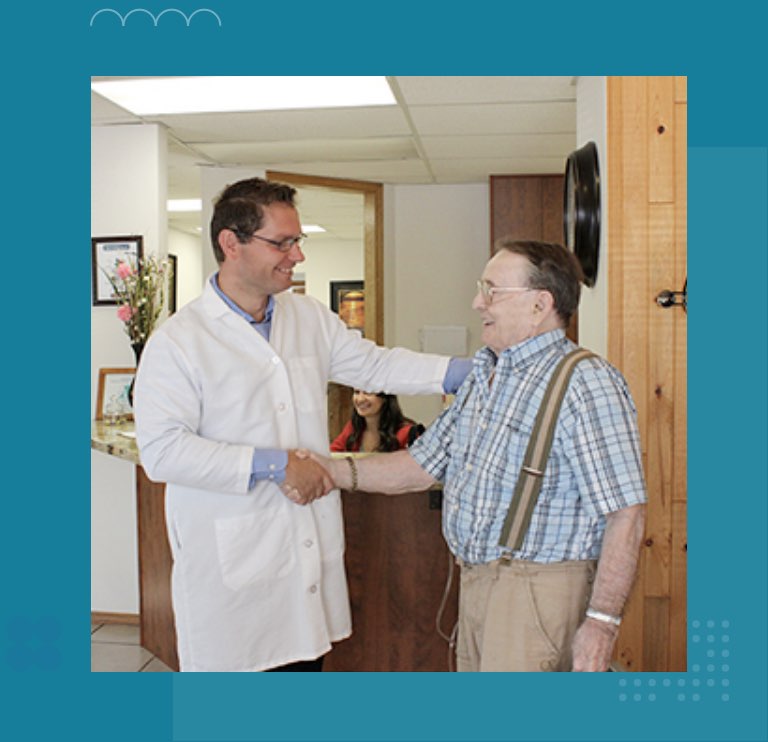 Why our dentures are better?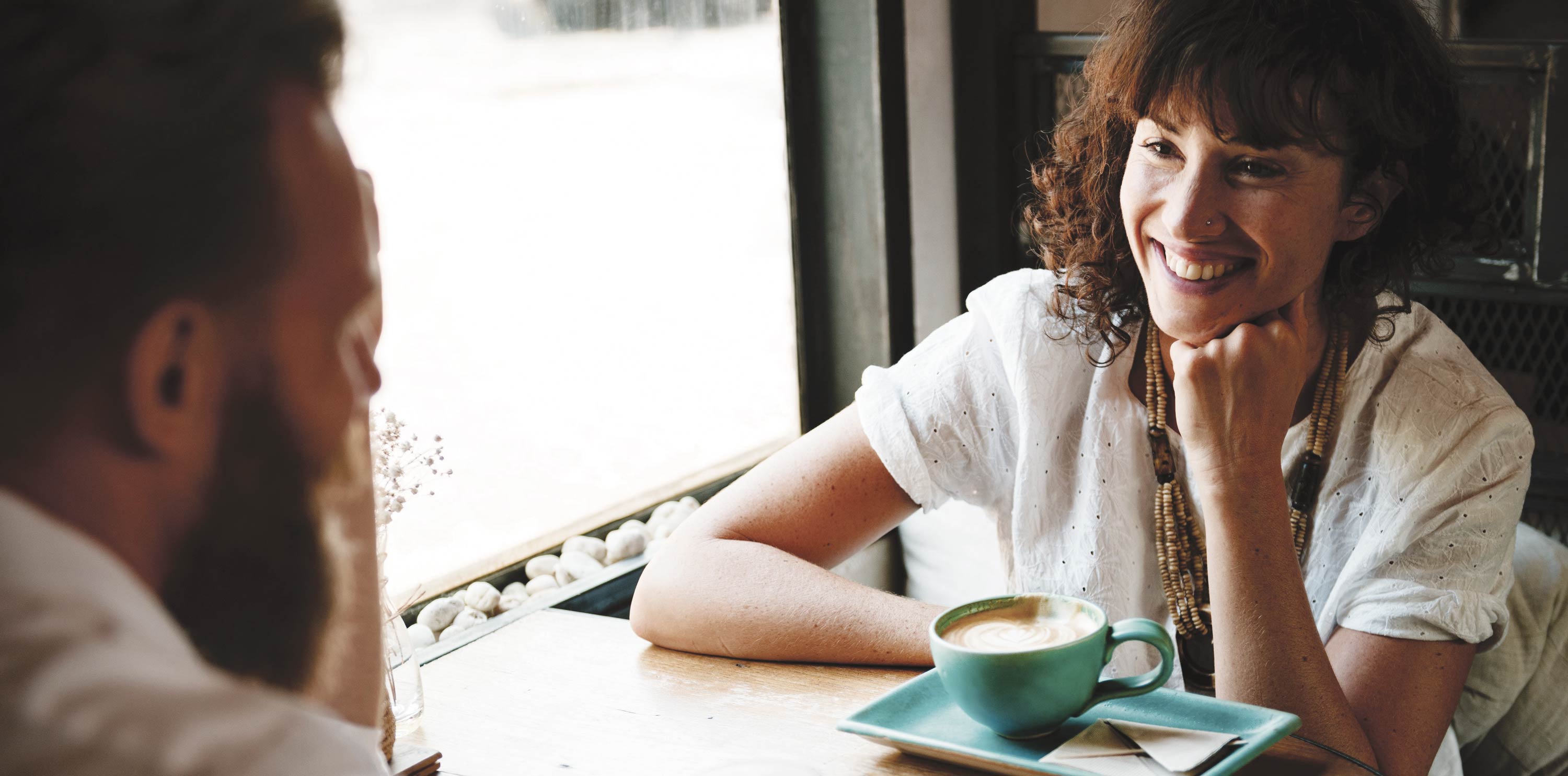 BOOK AN APPOINTMENT TODAY AND GET A FREE DENTURE CLEANING KIT ($68.95 VALUE)
Three Denture Clinic Locations to Serve You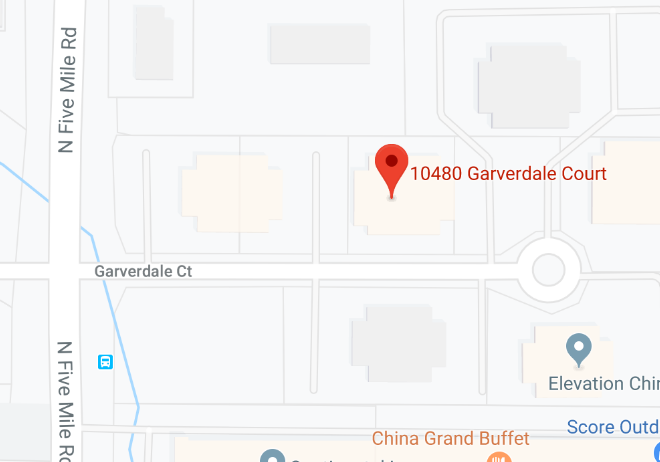 Address:
10480 W Garverdale Ct. Ste 804A
Boise, Idaho 83704
Hours:
Mon – Fri, 8am – 5pm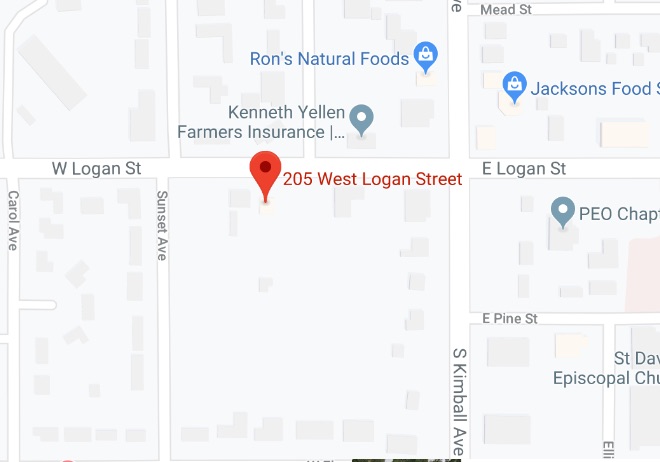 Address:
205 W Logan St, Caldwell,
ID 83605
Hours:
Mon-Thur, 8am – 5pm
Address:
1111 Pacific Ave. Suite A
Everett, WA 98201
Hours:
Mon – Fri, 9am – 5pm