Flexible and Removable Partial Dentures
Gain confidence and ensure long-term health with Advance Comfort removable partial dentures. New Partial dentures are an excellent choice if you're looking to restore your smile. Our experts can show you the different types of removable dentures so you can select the ones that are right for you. Give us a call today to start your journey to a new and refreshed you!
Types of Removable Partial Dentures
Flexible Partial Dentures
Acrylic Partial
This removable partial denture is recommended as a transition partial.
Features
The hard acrylic base is combined with flexible metal clasps and is easily adjustable around teeth.
Options
Basic 2-layered teeth, custom-fitted.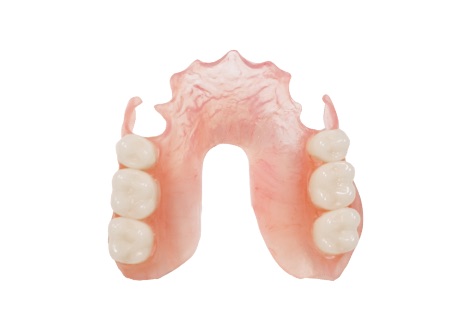 Valplast Partial
This tissue colored flexible partial denture is made from a combination of non-allergenic monomer free resin for strength and flexibility.
Features
Flexible material hugs the gums resulting in a more natural feeling than traditional hard acrylic, and the colors blend in with your natural tissue tone. Valplast partial is an ideal choice for replacing a single missing tooth or multiple missing teeth.
Characteristics
Available in 3 translucent tissue shades plus clear.
Clasps
Flexible clear nylon/resin clasps are virtually unnoticeable.
Thermoflex Partial
This flexible partial denture is fabricated of a thin, non-allergenic tooth-colored resin material that hugs the teeth and tissue.
Features
Flexible elastic memory of the thermoplastic materials provides support while being aesthetically pleasing and comfortable to wear.
Options
Available in 3 tissue shades and 16 tooth shades.
Clasps
Flexible resin clasps hug the contours of the teeth.
Cast Metal Partial Dentures
Titanium Partial
The most biocompatible and lightest metal available for use in dentistry.
Features
Non-allergenic, strong, and corrosion-resistant. Titanium is durable and will withstand prolonged use.
Material
Titanium is featherlight, at roughly 400% lighter than most cobalt/chromium alloy frameworks.
Clasps
Clasps are malleable, resistant to breakage, and easily adjusted by your clinician.
Cast Metal Partial
Fabricated using a vacuum casting process to ensure a perfect fitting framework.
Features
The acrylic base is fused to the metal framework with acrylic teeth to allow any missing teeth to be replaced seamlessly. A cast metal partial works best in cases where there are no natural back teeth present.
Options
Many combinations are available to create a seamless transition with your natural teeth.
Clasps
Clasps are malleable, resistant to breakage and easily adjusted by your clinician.
Hybrid Metal Partial
Combines the best features of all of our partial styles for the best function and appearance possible.
Features
Allows a traditional metal-based partial to be combined with flexible clasps for improved appearance or for a flexible-based partial to be combined with a metal framework for added stability.
Characteristics
Many combinations available to create a seamless transition with your natural teeth.
Clasps
Select the most aesthetically pleasing or invisible option for your application.
What if you're only missing one or two teeth?
A dental flipper is a great choice.
The cost of a single tooth dental implant can be over $4,000. If you're missing one or two teeth, a dental flipper is a much more affordable option. Are you missing a front tooth? Ask us about our front tooth flippers that start at $310. Missing a few back teeth? We can build you a comfortable Valplast dental flipper. Give us a call today to book a free no-obligation consultation.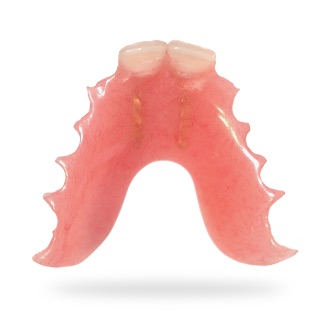 Dental Flipper
A comfortable, natural-looking, and low-cost partial denture. It's an effective tooth replacement option without breaking the bank.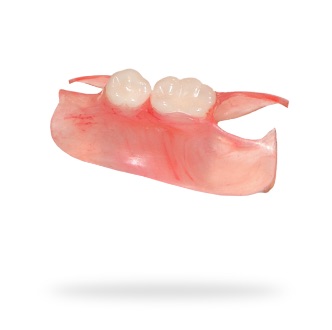 Why Partial Dentures?
Full and partial dentures each solve different issues. A partial denture solution is suitable when you are missing a few teeth in a row but still have some existing remaining teeth. Removable dentures not only fill the gaps formed by missing teeth but also prevent the adjacent teeth from shifting. They are also detachable, which means that they can be removed for cleaning every day.
There are many types of partial dentures available, each having a distinct set of features to address specific problems. Flexible partial dentures, implant-supported partials, unilateral partials, single tooth partials, fixed rigid partials with clasps, and mixed supported partials are some of the examples of partial dentures. Depending on which issues we're targeting, ask one of our denture dentists if a single lower partial denture, an upper partial denture or a temporary partial denture may be appropriate for you.
Choosing European Denture Center
Whether you need a new partial denture or a partial denture repair, we provide high-quality and affordable partial denture solutions to meet your unique dental needs. Here are a few reasons why our patients rely on our services:
Complete on-site partial denture lab

Same-day partial denture repair

Locally-based metallic partial denture repair
Frequently Asked Questions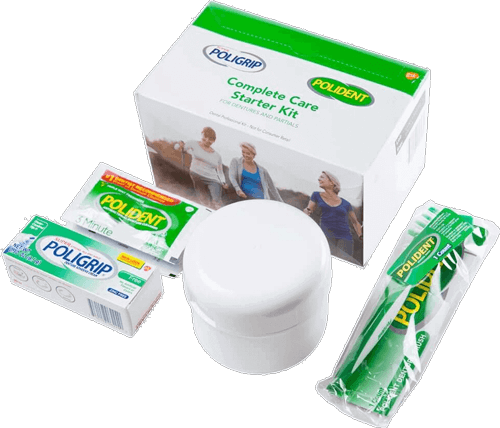 Get Your Free Denture Cleaning Kit
($49 value)
Schedule a complimentary no-obligation consultation and you'll receive a FREE denture cleaning kit. Call our friendly staff or send us an online request today.
Four Denture Clinic Locations to Serve You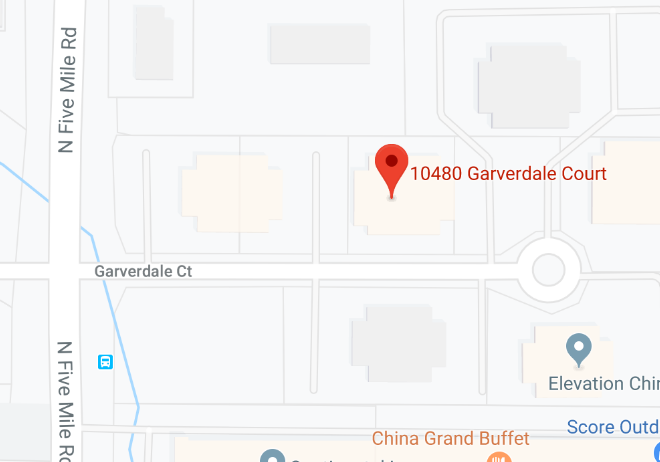 Address: 10480 W Garverdale Ct. Ste 804A Boise, Idaho 83704
Hours:
Mon – Fri, 8am – 5pm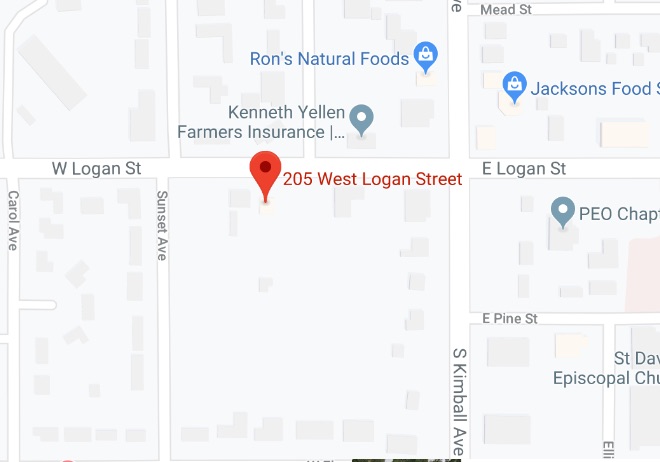 Address: 205 W Logan St, Caldwell, ID 83605
Hours:
Tue-Thurs, 8am – 5pm
Address: 188 East Ln. Suite #3 Ontario, Oregon 97914
Hours:
Tue – Fri, 8am – 5pm
Address: 1111 Pacific Ave. Suite A Everett, WA 98201
Hours:
Mon – Fri, 9am – 5pm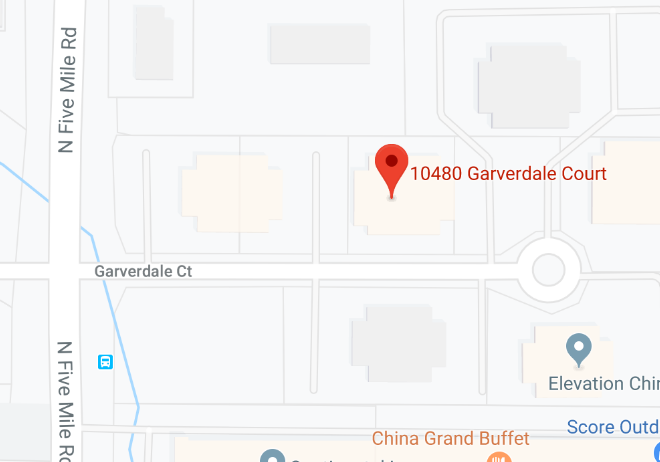 Address: 10480 W Garverdale Ct. Ste 804A Boise, Idaho 83704
Hours:
Mon – Fri, 8am – 5pm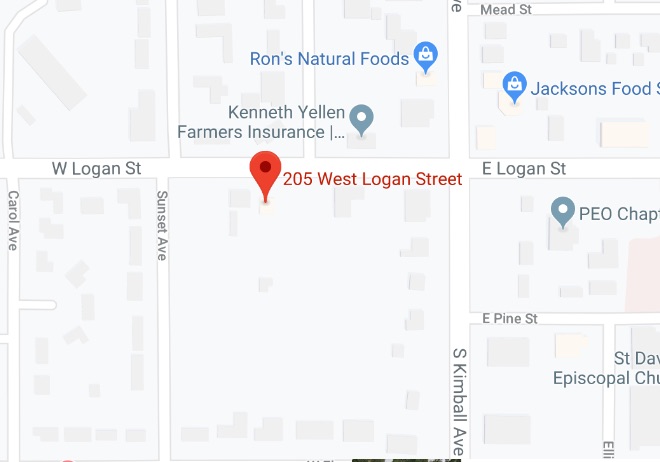 Address: 205 W Logan St, Caldwell, ID 83605
Hours:
Tue-Thurs, 8am – 5pm
Address: 188 East Ln. Suite #3 Ontario, Oregon 97914
Hours:
Tue – Fri, 8am – 5pm
Address: 1111 Pacific Ave. Suite A Everett, WA 98201
Hours:
Mon – Fri, 9am – 5pm