Same Day Dentures – Get Your Immediate Dentures Starting from $498 Today!
Getting dentures can be life-changing and intimidating all at the same time. There's no need to worry. European Denture Center offers support at every step of the way. If you have only a few teeth, one option is to extract those teeth and replace them with custom-fit dentures. We provide immediate dentures after tooth extractions on the very same day, ensuring that you're never without your teeth.
What Are Immediate Dentures?
Immediate dentures, also known as one-day dentures, are temporary dentures that are inserted immediately following tooth extractions. Whether a single tooth was removed or you had full mouth extractions, these dentures are usually worn for the first six to eight months after tooth removal. They help to protect your gums during the healing process and make your transition to permanent dentures easier. They also provide support to help maintain the integrity of your bone structure.
One Day Dentures – Extractions and Dentures in a Day
The immediate denture procedure differs from the conventional denture procedure because the dentures are created from impressions taken before the teeth have been removed. With immediate dentures, we perform extractions and create same-day dentures so that you leave the clinic looking refreshed, feeling renewed, and ready to continue your journey to permanent dentures! If you're looking for temporary dentures after tooth removal, European Denture Center will work with you to craft a beautiful set of immediate dentures that will ease you into wearing dentures.
What is the Cost of Immediate Dentures?
Same-day dentures cost, on average, about $1,900 for a complete set of upper and lower dentures, excluding extractions. The cost depends on your oral health, the type of denture you have selected, and the dentist or denturist that you choose to work with. If you are looking for "cheap same-day dentures near me" you can contact European Denture, where immediate dentures start as low as $498 per arch.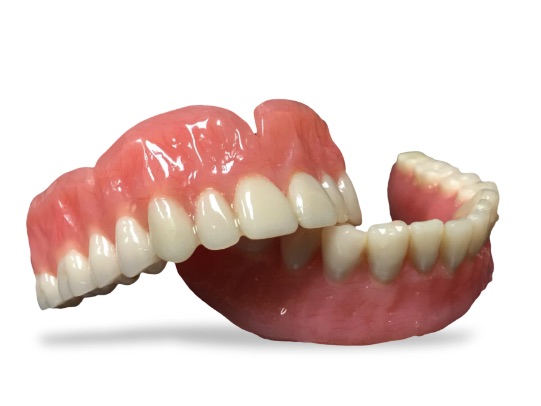 Temp from $498
What is the Process for Getting Immediate Dentures?

First, your dentist or denturist will take impressions of your mouth and jaw while your natural teeth are still intact. That way, we can mimic the look of your teeth. Your customized immediate dentures will be created using these impressions.

Based on the size and shape of your mouth, your dentist will fabricate the denture teeth as close to the look of your natural teeth as possible. The immediate denture will usually be fitted right after the extractions are performed. However, there are cases where the delivery of the denture may be delayed. If your teeth are super-erupted or compromised by severe gum disease, the gums may need time to heal for a few days prior to making and receiving the dentures.

Your immediate dentures are designed to replicate your missing teeth as closely as possible. You'll be wearing them until your mouth has mostly healed from the extractions and your permanent dentures are made.

Your dentist might prescribe medications to relieve pain, soreness, or swelling after the extractions. You may also be advised to use ice packs to minimize the swelling for the first few hours after the procedure. Expect to experience increased salivation for a few days after getting dentures. You will begin to adapt to your dentures after wearing them for about a week.
The soreness will subside after a few weeks and your ability to eat and speak with your new dentures will improve. In the weeks immediately following the procedure, you will need to eat soft foods in order to get used to chewing with the dentures. After you receive your permanent dentures, you may want to save the immediate dentures as an emergency spare.
Immediate Dentures vs. Permanent Dentures
Your dentist or denturist at European Denture will give you immediate dentures as a temporary solution to address function and appearance concerns as a replacement for one or more missing/extracted teeth.
A permanent denture will eventually be made to replace the immediate dentures. An immediate denture is made as a short-term, temporary solution for missing teeth while your gums heal from the extractions.
Permanent dentures are carefully designed from high-quality materials to function as a long-term replacement for missing teeth. They are made based on impressions that are taken after the swelling has fully resolved and your gums and bone have healed.
The basic difference between permanent and immediate dentures is the procedure and materials used to create each of the replacement teeth types are different. Another differentiating factor is that immediate dentures are designed as a temporary solution for use while the mouth is healing from extractions. Your gums and bone structure will change dramatically during the first few months after teeth are removed and the fit of the immediate dentures will be compromised accordingly. 
FAQs on Immediate Dentures
Three Denture Clinic Locations to Serve You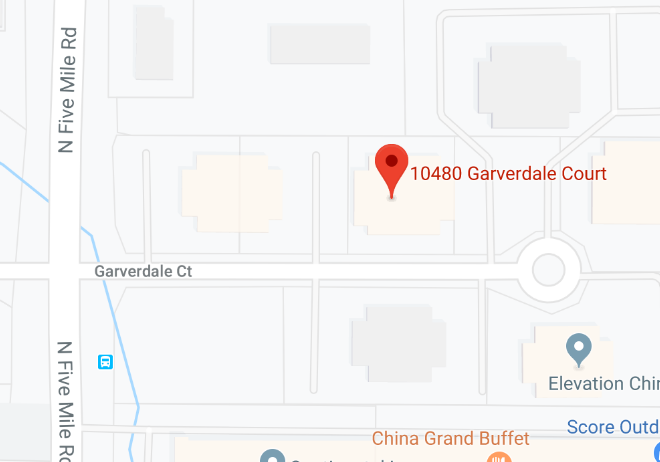 Address:
10480 W Garverdale Ct. Ste 804A
Boise, Idaho 83704
Hours:
Mon – Fri, 8am – 5pm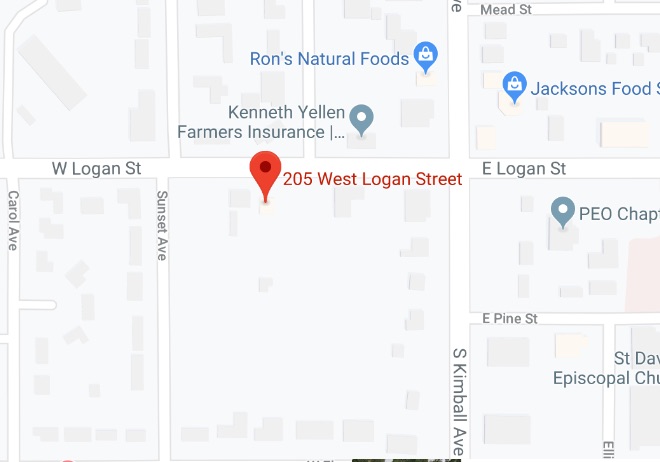 Address:
205 W Logan St, Caldwell,
ID 83605
Hours:
Mon-Thur, 8am – 5pm
Address:
1111 Pacific Ave. Suite A
Everett, WA 98201
Hours:
Mon – Fri, 9am – 5pm