Affordable Denture Implant Solutions
You deserve a beautiful, healthy smile. Fixed denture implants may be your best solution. European Denture Center offers affordable permanent dentures options to help you restore your smile with long-lasting results. A snap-in overdenture can help you chew better, speak more naturally, and boost your confidence.
We Offer Two Types of Denture Implants
European Denture Center offers two types of implant-supported dentures services at competitive prices.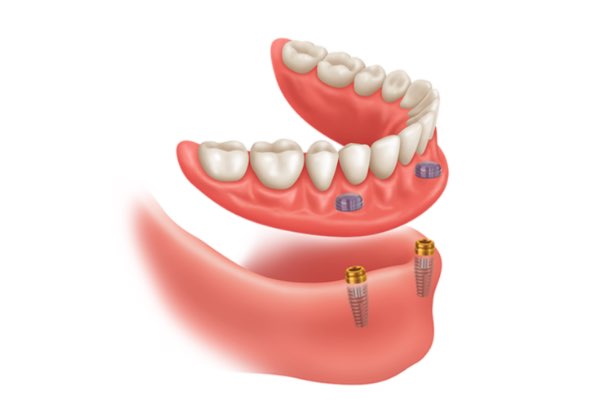 Zest Locator
®
Snap-On
Dentures
The Zest Locator® systems work well for many denture wearers. Your denture fastens (or snaps in) over two or four implants and can be easily removed for cleaning. If you're worried about snap-in denture cost, rest easy knowing that European Denture Center works with you to find the best, most affordable denture implant cost through our denture lab.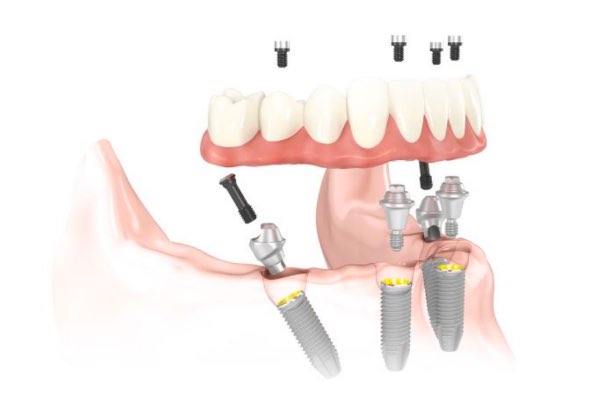 All-On-4
™
Dental Implants
Using this technique, our denture implant specialists will replace all your natural teeth with a removable denture that attaches to unique All-On-4™ dental implants. All-On-4 cost can vary, but is very reasonable, especially when crafted by our own European Denture Center denture lab.
What Are Denture Implants?
An implant denture is a unique type of permanent denture that is attached to dental implants in your mouth instead of floating on your gums like a regular denture. This creates a secure denture that allows you to chew, smile, and speak without using adhesives or worrying about the denture slipping.
Change Your Life With Implant Retained Dentures
There's no need to compromise. Enjoy what you want to eat. Smile and laugh without worrying about dentures that may slip. Be confident in social settings and at work. And do it all at an affordable price that doesn't break the bank. Permanent denture implants may be your answer to boosting your health and improving your enjoyment of all life has to offer.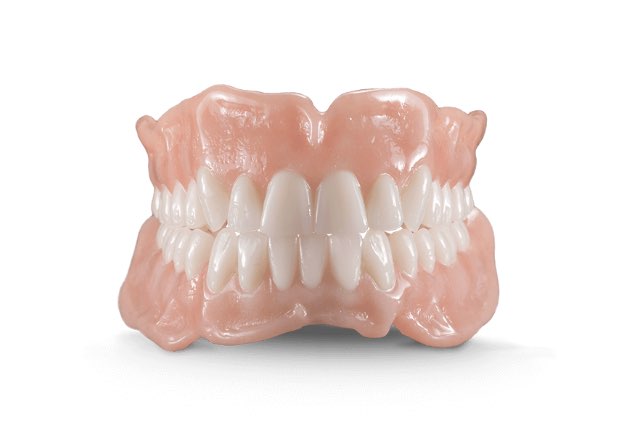 Traditional Dentures
Traditional dentures replace basic chewing functions. They're the most basic and affordable form of tooth replacement.
Jaw bone loss occurs and worsens over time, resulting in the need for dentures to be replaced periodically as gums shrink and change shape.
Bone loss can cause a "sunken-in" appearance to your face over time.
Bone quantity shrinks and integrity steadily degrades.
Dentures float and slide on the gums, sometimes limiting the ability to chew comfortably.
Denture adhesives are often required to secure the dentures for eating.
Implant Dentures
At the height of modern, state-of-the-art tooth replacement technology, denture implants are an investment in your long-term health and well-being.
Allow healthy bone levels to be maintained, providing the appropriate support for your dentures.
Provides support for your facial structure, retaining a youthful appearance.
Functions much like your own teeth so that you can enjoy the foods that you like.
Function without the need for adhesives.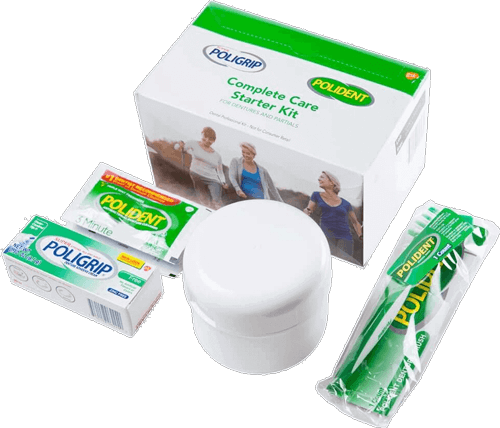 Get Your Free Denture Cleaning Kit
($49 value)
Schedule a complimentary no-obligation consultation and you'll receive a FREE denture cleaning kit. Call our friendly staff or send us an online request today.
Four Denture Clinic Locations to Serve You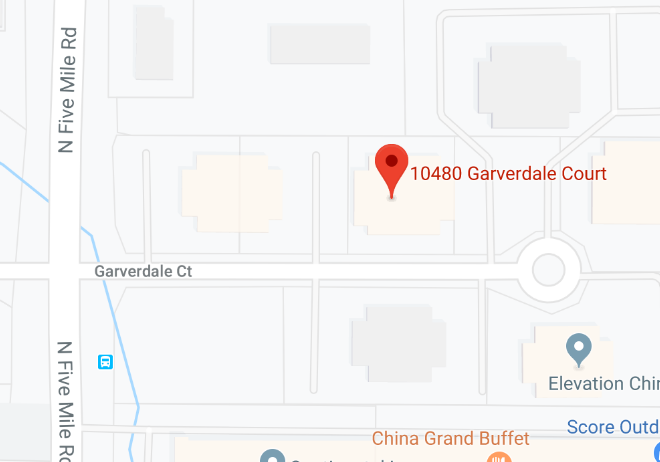 Address: 10480 W Garverdale Ct. Ste 804A Boise, Idaho 83704
Hours:
Mon – Fri, 8am – 5pm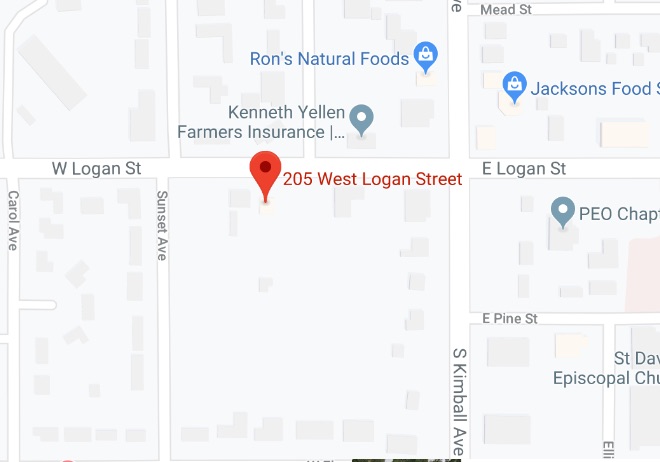 Address: 205 W Logan St, Caldwell, ID 83605
Hours:
Tue-Thurs, 8am – 5pm
Address: 188 East Ln. Suite #3 Ontario, Oregon 97914
Hours:
Tue – Fri, 8am – 5pm
Address: 1111 Pacific Ave. Suite A Everett, WA 98201
Hours:
Mon – Fri, 9am – 5pm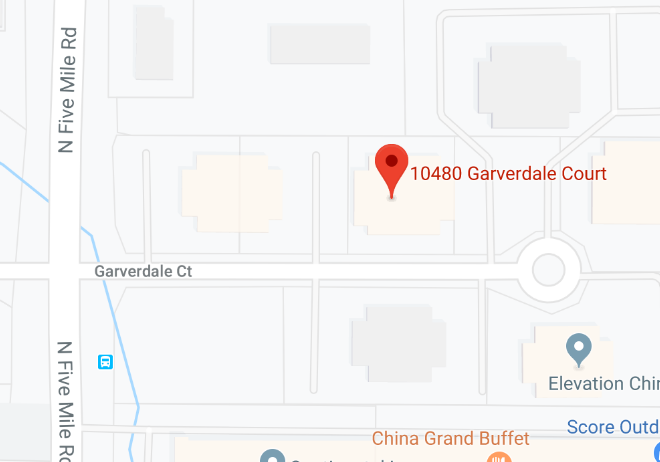 Address: 10480 W Garverdale Ct. Ste 804A Boise, Idaho 83704
Hours:
Mon – Fri, 8am – 5pm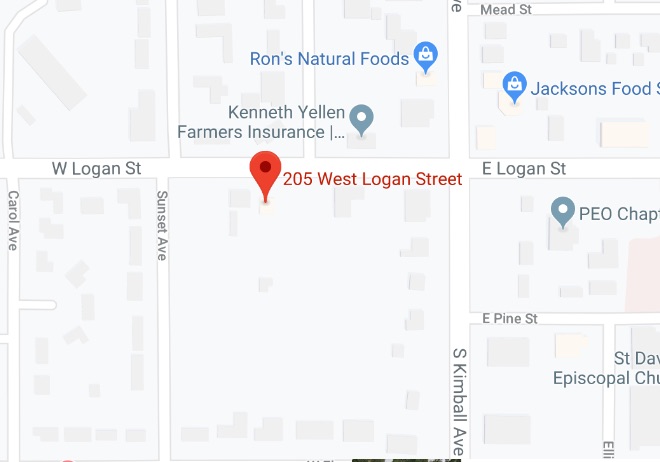 Address: 205 W Logan St, Caldwell, ID 83605
Hours:
Tue-Thurs, 8am – 5pm
Address: 188 East Ln. Suite #3 Ontario, Oregon 97914
Hours:
Tue – Fri, 8am – 5pm
Address: 1111 Pacific Ave. Suite A Everett, WA 98201
Hours:
Mon – Fri, 9am – 5pm