By David Hudnall, DMD
Dentures, dentures, dentures. Why does the same denture provider offer so many choices? It's enough to make your head spin trying to figure out your best option for dentures. The trick is to determine your oral health goals and the attributes that you value most.
Is a stunning smile of paramount importance to you? Do you want the best fit possible? Is your decision based solely on economics? A caring denturist can cut through all of the options for dentures to help you arrive at a denture solution that will address the majority of your concerns.
Types of Full Dentures
Like many denture providers, European Denture Center offers a range of tooth replacement options, each addressing different needs and price points. From the most economical full dentures to our digital dentures and implant-supported dentures, rest assured that each denture is manufactured with quality craftsmanship ensuring you a great fit. Here are the different types of dentures available.
Implant Denture
Prices start at $2,095 per denture and may be higher based on your individual needs
The price quoted does not include the cost of dental implants or other surgical procedures
7-year warranty
3 years of free adjustments and cleanings
European Denture Center's Implant Denture is specifically made to attach to your existing dental implants. This denture is a functional tooth replacement solution for implant overdentures, all-on-4, or multiple implant cases utilizing more than four implants. Implant dentures don't move when chewing, talking, or laughing. These are much more comfortable than full dentures fixed into place with denture adhesive.
Digital Denture
Prices range from $895 to $1,985 per arch
1, 5, or 7-year warranty, depending on the materials chosen
1, 3, or 5 years of free adjustments and cleanings depending on the type of teeth you select and whether you choose a 3D-printed or milled denture base
The price range associated with this denture represents different features within the digital denture category that may be customized to your needs. All of our Digital Dentures offer superior fit and incredible comfort when compared with dentures made via other processes. The combination of milled dentures with either multi-layered resin or porcelain teeth provides superior appearance and unmatched longevity and are guaranteed to last longer than dentures that are constructed from other materials.
Signature Denture
$1,695 per arch
5-year warranty
2 years of free adjustments and cleanings
The signature denture is for the discriminating denture wearer. It offers a great fit, a wide range of tooth shades, and custom tooth shapes ensuring a realistic appearance as near to natural teeth as possible.
Premium Denture
$1,295 per arch
3-year warranty
1 year of free adjustments and cleanings
Our Premium Denture offers a mid-range price point and durability while affording the patient the added benefits of greater tooth shade selections and customized tooth shapes to enhance any facial structure. The appearance of this full denture is really a step and a half above our basic offering.
Essential Denture
Price starts from $695 per arch
1-year warranty
6 months of free adjustments and cleanings
The Essential Denture is best suited for patients who are cost-conscious. It offers a selection of tooth shades that blend and flatter most complexions. It is the ideal selection for those patients who think they might want to progress to denture implants in the foreseeable future and want a temporary denture without investing more than they have to. Low-cost dentures are common and available everywhere, but European Denture Center's care and attention to detail separate us from other denture providers.
Parts of a Complete Denture
There are four basic parts of a complete denture. Obviously, the white portion is the denture teeth. Depending on the denture selected, denture teeth may be made from acrylic, multi-layered resin, or porcelain. Their presence is for both function and aesthetics.
The pink acrylic portion of a complete denture may be subdivided into three zones:
Denture Base – the portion that rests against the top of the gum ridge or against the hard palate. The base is present to provide support, retention, and stability to the denture. The denture base is what allows an upper denture to gain suction.
Denture Flange – the part of the denture that touches the sides of your gums, providing support to your lips and cheeks and resting adjacent to the tongue on lower dentures. Denture flanges help to create a peripheral seal to block out food particles between the denture and the tissue.
Denture Border – the edge of the denture. The denture border is where the polished surface transitions to the slightly rougher, inside (intaglio) surface.
Which Denture Option Is Best?
At first glance, you may think that all dentures are alike. This is not so. Each style of dentures has its own distinct purpose and fulfills a particular need. Let's discuss some of the factors that make different styles of dentures better for certain patients.
Implant Dentures
If you are lucky enough to have denture implants, the implant-supported denture is the choice for you. No other denture allows you to secure your denture into place the way this denture does, allowing you to chew and function as you would with natural teeth.
Digital Dentures
If you don't have denture implants but your goal is a denture with superior fit, digital dentures are the very best option. Because digital dentures are designed to exacting specifications, they fit your gums more precisely than other dentures.
This allows you to enjoy all of the benefits of truly comfortable dentures without numerous adjustments. And, as an added bonus, intraoral scanning technology is used to capture the architecture of your gums, enabling you to bypass the dreaded impression process.
Traditional Dentures
Traditional dentures (Essential, Premium, Signature) are a wonderful choice when great fit and appearance are of utmost importance. They work well for many denture wearers who are happy with dentures that provide a practical means for replacing an entire arch of natural teeth at a reasonable price. Complete dentures replace your missing teeth, restore your facial shape to prevent a sunken appearance, and ensure a beautiful, natural smile.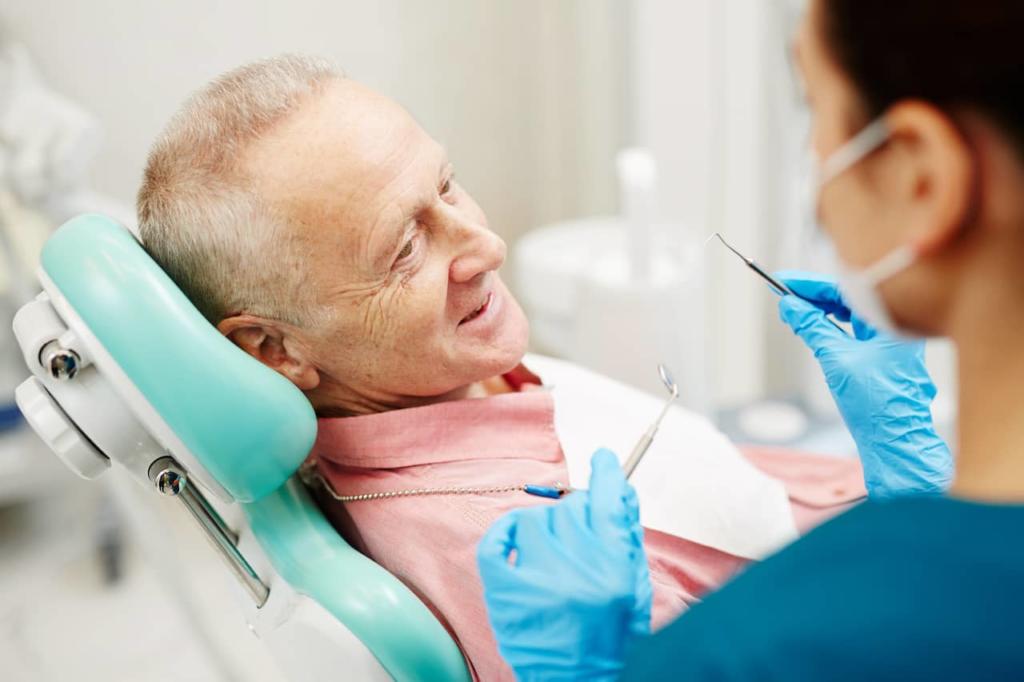 Caring Dental Professionals Guide You Through the Process
No matter what type of denture you choose, European Denture Center has a denture that will address your specific needs. Our skilled, compassionate denturists and our team of denture professionals have solutions that will put a smile on your face without breaking the bank.
Why put off addressing your dental concerns any longer? To learn more about all of European Denture Center's offerings, visit our denture styles page. Then schedule your consultation, either online or call us at 208-584-5433. We want to help you gain the confidence and self-esteem that only a beautiful smile can provide!