Denture implants are considered to be the most effective, lifelike tooth replacement option available today. They look and function like your own natural teeth while keeping any remaining natural teeth intact. However, people are often hesitant to choose denture implants as their dental treatment simply because of the cost.
Dental implants are an investment and they must be thought of as such. Although implants are more expensive than other tooth replacement solutions, they last for decades, improve your quality of life, and will save you money in the long run. Read on to learn the factors that influence the cost of denture implants and how to save money on them.
How To Find High-Quality and Affordable Dental Implants in Everett, WA
The following tips will help you save on denture implants:
Consider Budget-Friendly Payment Options
Use dental insurance or patient financing options, like CareCredit, to your advantage. They can help to lower your out-of-pocket expenses. You may also want to ask your denturist or dentist about any flexible payment options that they offer.
Use Discounts or Promotional Rates
Look for a dentist in Everett, WA who offers discounts or promotions on denture implants. Many providers offer a discount simply for being a member of a select group: veterans, seniors, etc. It never hurts to ask.
Get the Benefits of a Dental Savings Plan
Dental savings plans can reduce the total cost of dental services significantly by 10-60%. Prior to seeking dental treatment, investigate dental savings plans through work or other organizations that help to offset the cost of affordable dentures in Everett, WA.
Dental Tourism
Traveling to a lower-cost area can save you money if you are unable to find affordable dental care or denture implants in your city. For example, you can travel to Everett, WA for high-quality, affordable denture implants. At European Denture Center, we offer dental tourism packages that let you see and experience the region's attractions and amenities while receiving exceptional and affordable dental care.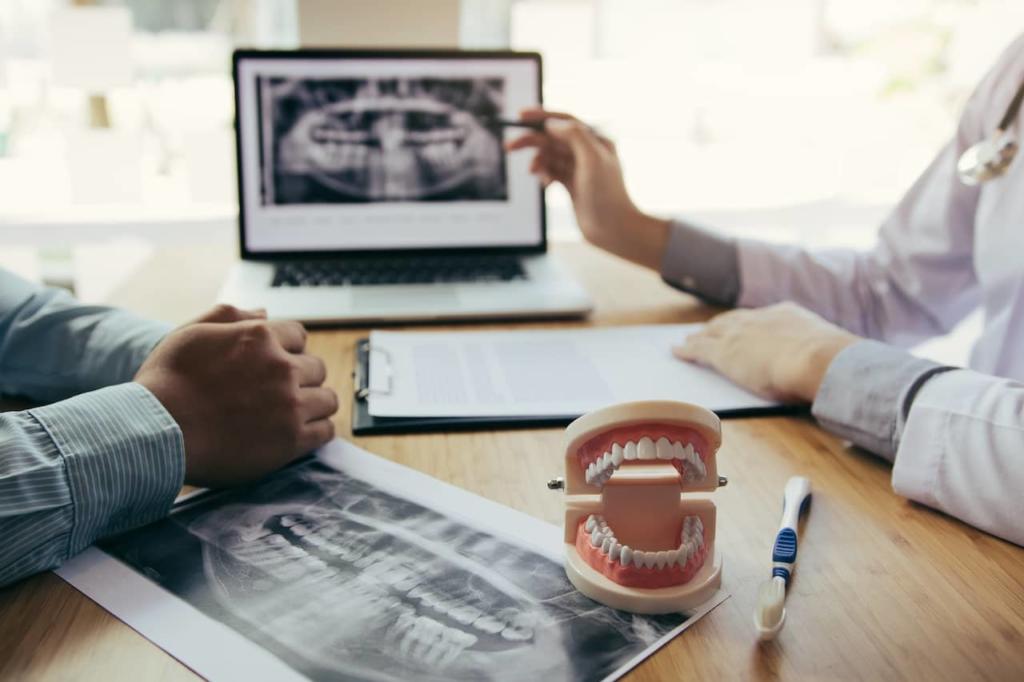 What To Look for When Choosing a Dentist in Everett, WA
It's possible that there may be dentists who provide denture implants in your local community that don't meet your expectations. It's essential to consider certain vital factors when looking for a dentist who can satisfy your dental care needs at a reasonable cost.
Get Referrals
Ask friends and family to recommend an experienced and affordable dentist or oral surgeon in Everett, WA, for your dental treatment. Then choose accordingly. If your dentist has recommended a denturist in Everett, it's a good idea to check out the referral to be sure that the denturist is both credible and affordable.
Consider the Dentist's Credentials
Check whether the dentist you choose is board-certified and has the necessary training to perform the specific dental procedures that you need. Not all dentists are experienced in placing or restoring dental implants. The same applies when choosing a denturist or looking for dentures in Everett, WA.
Check the Dentist's Experience
The dentist you choose must have adequate clinical experience and expertise in treating dental conditions, performing tooth extractions, and providing replacement teeth. Browse your potential dentist or denturist's website and search the internet for patient reviews to gain more insight into the dentist's abilities.
Read Patient Reviews
Reading patient reviews is one of the easiest ways to learn what patients have to say about the dentist. These reviews will help you understand the experiences of previous patients with the dentist and find out how satisfied they are with their services. Patient reviews can be one part of making an informed decision. For example, European Denture Center in Everett, WA has a 4.4 Google ranking, with the majority of patients being happy with the services provided.
Associated Memberships
Check whether the dentist is a member of any nationally-recognized organizations, such as the American Dental Association (ADA) or the National Denturist Association. These memberships generally help clinicians be more knowledgeable and more involved with their profession. You can also check whether your dentist collaborates with credible partners to source materials and perform laboratory work on their behalf.
European Denture Center partners with one of Idaho's most technologically advanced dental laboratories to create dentures to exacting specifications at affordable prices. This also means that they offer the best implant dentures available in Everett, WA.
What Are Considered Affordable Dentures?
The cost of dentures varies depending on these factors:
Materials Used
Dentures may be made from a variety of materials including porcelain, metal, and acrylic. Each of these materials carries a different cost depending on its lifespan, durability, and flexibility. The type of material that you choose can affect the quality and price of the denture.
Denture Type
Dentures are a broad category that encompasses partial dentures, full dentures, and implant-retained dentures. Each denture type carries a different cost that can vary depending on how complex your case is and the number of teeth that must be replaced.
Partial dentures made from cheaper materials cost less than dentures made from high-quality hybrid acrylic resins or metal. Although you can initially save money by choosing dentures made from lower-cost materials, you may need to replace the appliance sooner than expected compared to dentures made from better-quality materials. Your dentist will help you decide which denture meets your overall health, appearance, and budgetary goals.
Preparatory Treatment
Before getting dentures, some patients may require additional preparatory procedures, such as tooth extractions, bone grafting, or gum disease therapy. These procedures do increase the total cost of your entire dental treatment. But they are a necessary part of improving your overall dental health, which will benefit you for many years to come.
How To Reduce Denture Costs in Everett, WA
You can reduce your denture cost by choosing a well-established dentist in Everett, WA. Look for a dental healthcare provider who offers flexible financing options, including:
Insurance – Many dentists accept dental insurance to offer you treatments at reduced rates.
CareCredit – Helps to pay for dental care expenses that are not covered by insurance.
Medicaid – A state-funded program helping adults get dentures or extraction services at affordable costs.
Payment Options – Some dental practices offer flexible payment plans, such as monthly installments or credit card options, to help budget for treatment that you can afford.
Visit European Denture Center To Get Affordable Dental Implants in Everett, WA
At European Denture Center, we offer high-quality, customized denture implant solutions that help you achieve optimal oral health and restore your beautiful, natural smile. We also offer flexible payment plans and work with in-network and out-of-network dental insurance providers to ensure that you get cost-effective dental care. If you are looking for affordable dental implants in Everett, WA, schedule an appointment with us today!