By David Hudnall, DMD
Dental implants have become the go-to dental procedure for replacing missing or damaged teeth. Many dental professionals offer them as an alternative to procedures that were formerly commonplace in dentistry. Thanks to the tremendous success rates of dental implants, removing the offending tooth and replacing it with an implant is a worthy treatment option in many circumstances.
What Are Dental Implants?
A dental implant is a substitute for the roots of a missing tooth. As the name implies, it is the part that functions as the root is implanted within the jawbone itself. It is also used to support a variety of fixed and removable dental restorations. In a healthy individual, an implant usually fully integrates with the jawbone within four to six months after placement.
Restorations supported by dental implants are some of the most natural-looking and natural-feeling replacement options for missing teeth. Unlike regular dentures, dental implant-retained restorations don't move around when you talk, laugh, or eat. Dental implants also act to maintain a healthy level of jawbone by helping to prevent bone resorption that can make your face look prematurely old.
Types of Dental Implants
There are several types of dental implants available, each with its own distinctive attributes and uses. For the purpose of discussion, we will concentrate on those types that are commonly used in 2021 and beyond.
Endosteal Implants
These are the types of dental implants that are advertised everywhere nowadays. Endosteal implants are surgically implanted directly into the jawbone. Once the implant has fused to the surrounding bone, the top of the implant is uncovered and a specialized attachment is connected to the implant. Artificial teeth are connected to the attachments.
Individual endosteal implants have a multitude of uses in dentistry, either individually to support a single crown or in combination with additional implants to provide support for fixed bridgework or removable dentures. Because of their versatility, the total cost of each case involving endosteal implants can vary wildly, depending on the number of implants required, how many implants are placed during a single surgery, if bone augmentation or grafting is necessary, and the type of final restoration used.
Subperiosteal Implants
A titanium frame is a type of dental implant that is fabricated to match the contour of the jawbone. The tissue covering the bone is surgically reflected to allow the frame with posts or a continuous bar intact to rest on top of the bone. The frame is secured to the bone at three points. The tissue is then closed and allowed to heal around the frame to hold the entire apparatus in place.
Dentures are made to clip to the bar or posts that pass through the gum. This procedure is tailored especially for patients who have a very resorbed lower jaw, where there is a lack of adequate bone support for endosteal implants. The procedure has fallen somewhat out of favor because it is invasive and prone to recurrent infections that develop around the posts that protrude through the gum tissue. Expect to spend $20,000 to $50,000 for a ramus frame secured denture.
Mini Dental Implants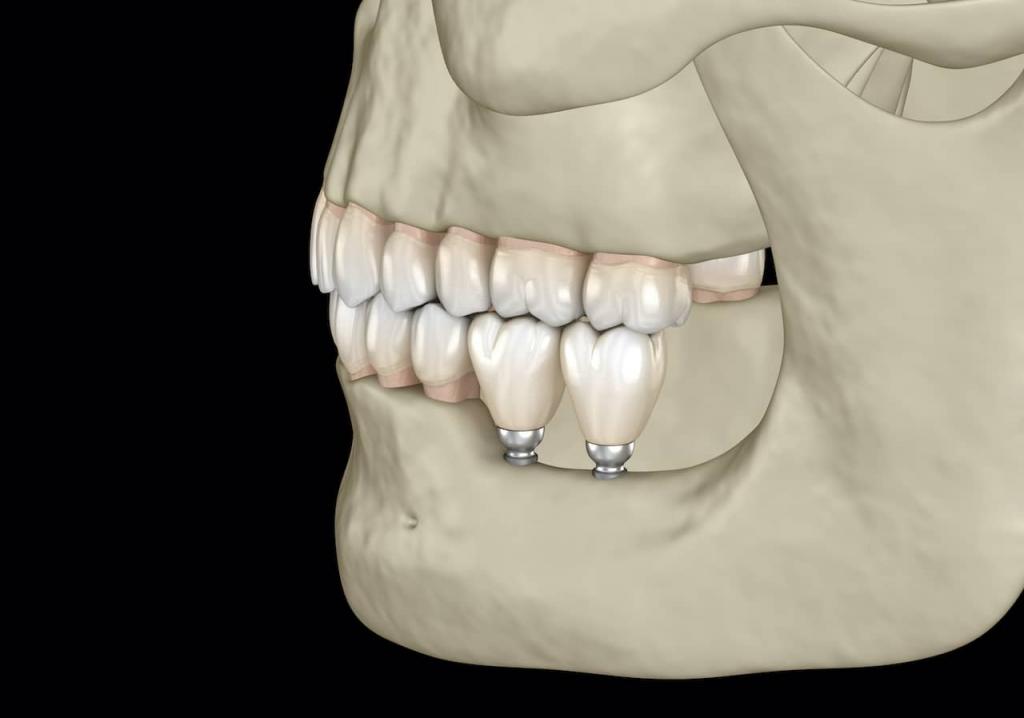 Mini dental implants have the same screw-type structure as endosteal implants. Unlike their conventional implant counterparts, this type of dental implant consists of a one-piece screw design that's less than 3mm in diameter and includes a ball-shaped end especially made for denture attachment that protrudes through the gum tissue.
Because of their smaller size, mini dental implants can be useful for lower denture stabilization in patients who have limited bone width or a knife-edged ridge. This allows them the ability to comfortably wear lower dentures. The price range for a single denture secured by mini dental implants can run from $2,000 to $5,000, depending on the patient's anatomy and the quality of denture material used.
Zirconia Dental Implants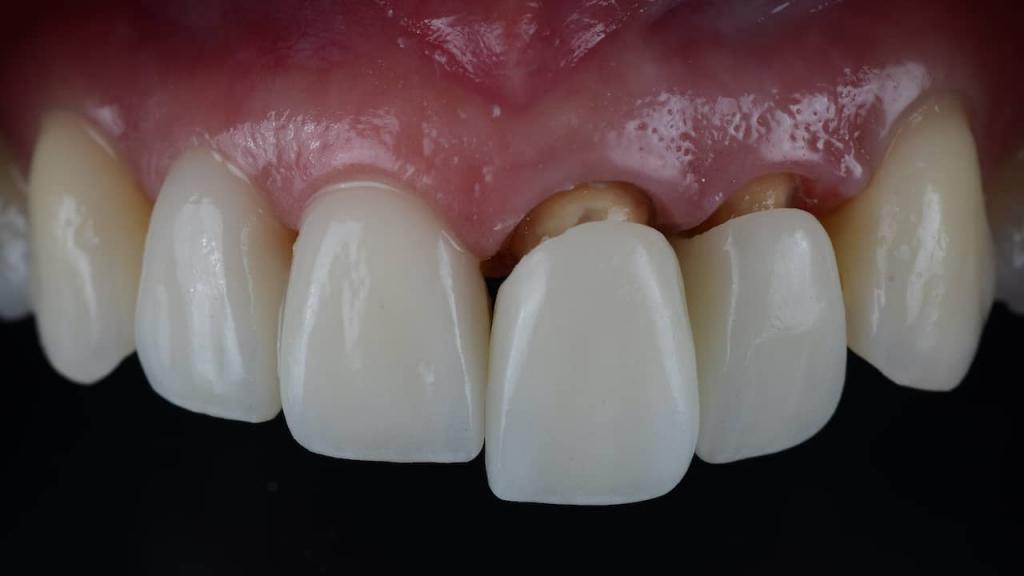 Since the 1960s, implants made from titanium have become the standard and enjoy long-term success rates of about 95%. But zirconia implants are emerging as an alternative to conventional titanium implants due to their biocompatibility, soft-tissue response, and aesthetics.
Because they are tooth-colored, they do not have any dark color showing through the gums, which can be an advantage when used to replace front teeth. Because only a few practitioners are familiar with placing them, zirconia implants currently fulfill a niche market and command a much higher fee compared with titanium endosteal implants.
Dental Techniques
Snap-In Overdenture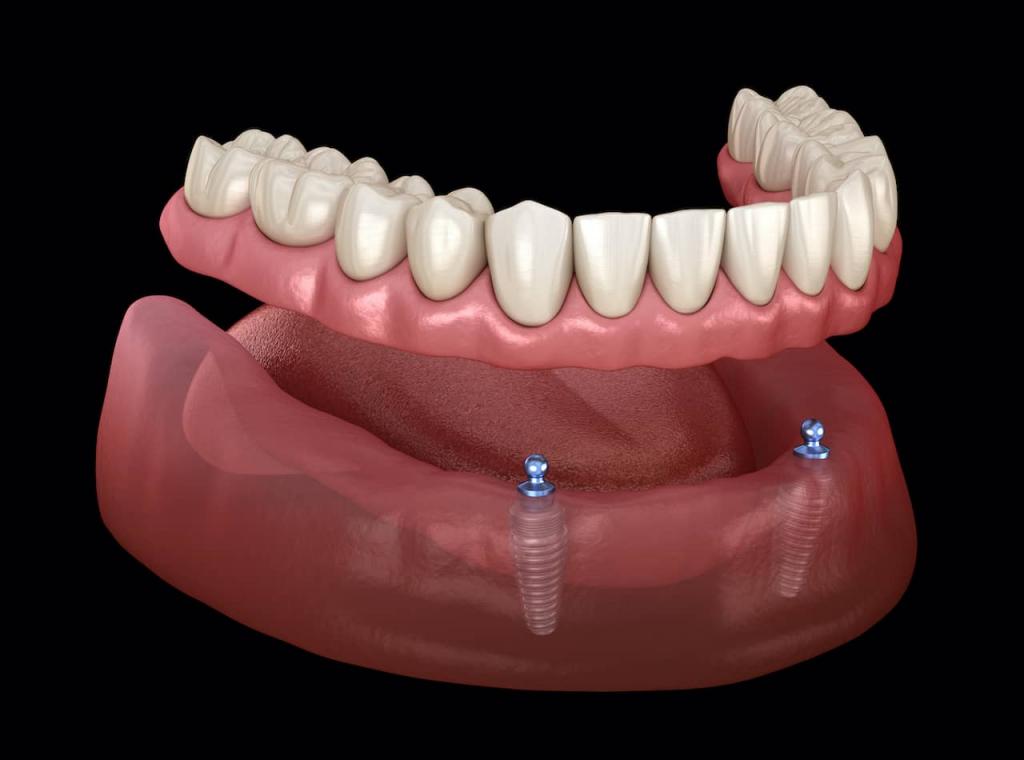 Two implants are placed in the canine areas of the lower jaw to preserve bone level and prevent the lower denture from moving from side to side. This makes it easier to eat and talk. The denture will continue to rest upon your gums and fit much like a conventional denture in the back.
Multiple Implant Cases
The number of implants used depends upon the anatomy and the overall size of the jaw. This is one of the most versatile techniques. Implants are evenly spaced within the bone to secure a final restoration. If the patient becomes tired of dealing with a removable denture and wants a more natural feeling restoration, the implant attachments may be converted to accept screw-retained restorations that can be cared for just like natural teeth.
The All-on-4 Technique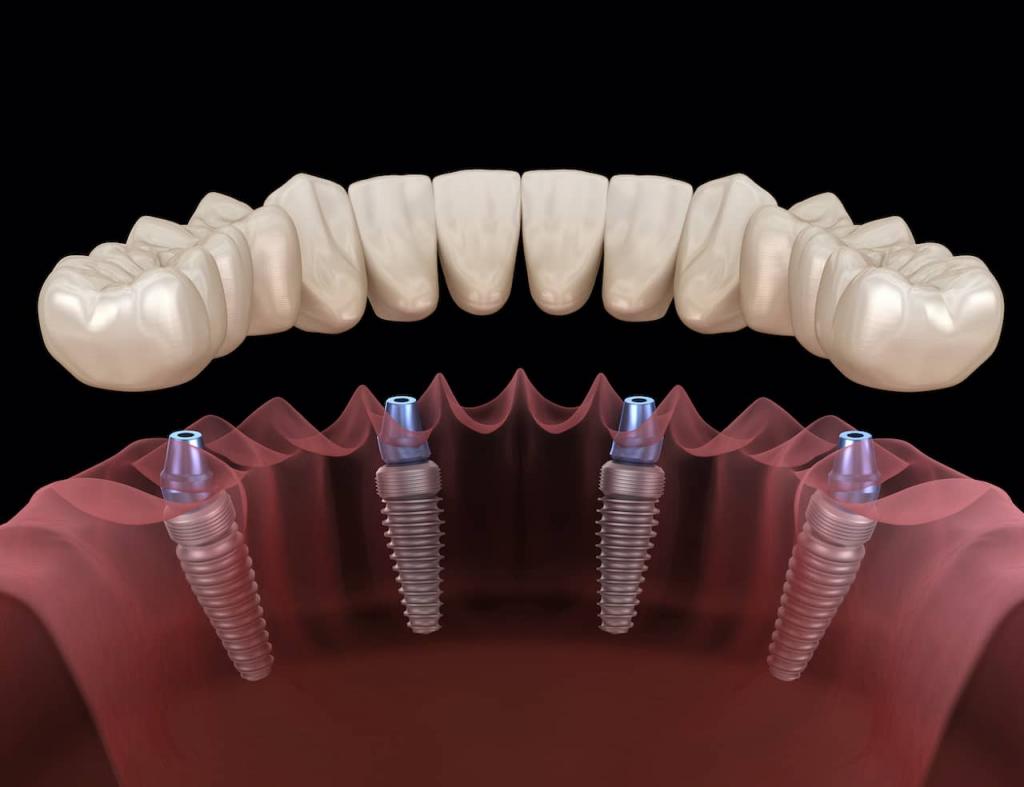 Four implants — two in the canine areas and two on either side near the back of the mouth — are placed to support a complete denture or a screw-retained bridge. The procedure works well for patients with a small arch or with limited openings.
All-on-4 with Angulated Implants
When patients have anatomy that don't allow for ideal implant placement, it is possible to place longer posterior implants at acute angles to improve the distance between implant attachments. This makes the final denture or restoration more stable since the chewing forces are distributed over as wide an area as possible.
Immediate Load Implants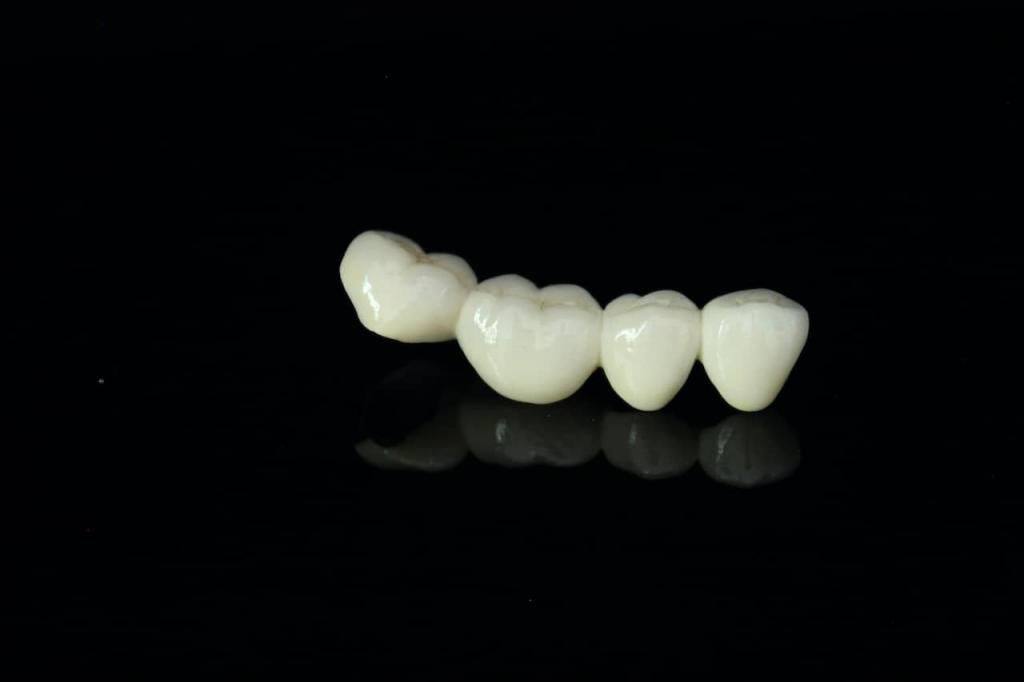 With this technique, a temporary crown or denture is attached to the implant right after implant placement, provided that the implants achieve primary stability. This means that the implants are tight upon placement — you won't know this until the surgery is in progress. Because chewing forces are placed on implants before the surgical sites have healed, these have a higher chance of failure. Patients often must stick to a soft diet for months to give the implants the opportunity to fully integrate with the bone.
Zygomatic Implants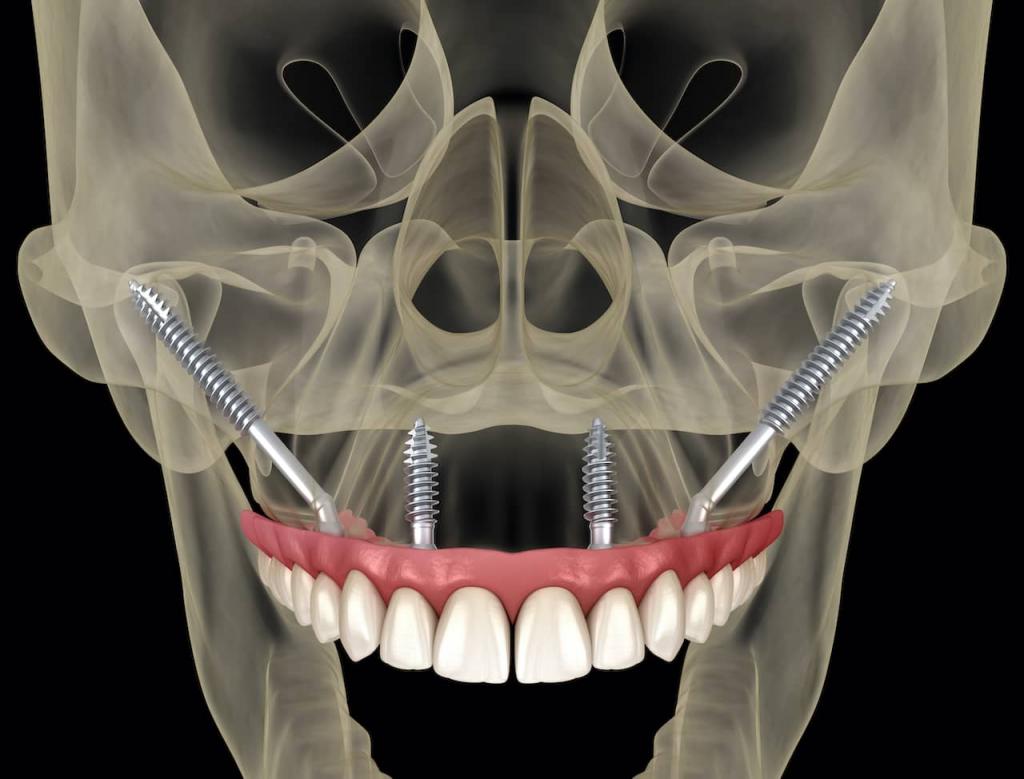 As the name implies, these dental implant types are surgically placed within the patient's zygomatic arch (cheekbones). They are appropriate for patients who do not have an adequate quantity of bone or lack adequate bone density (bone quality) in the upper arch to support endosteal implants.
The procedure is quite complicated and requires a much more invasive surgery to secure the implant to the more remote location. This procedure is not ideal for replacing one or two individual teeth and is usually reserved for full mouth reconstruction or hybrid denture cases. The cost for a case involving zygomatic implants ranges from $20,000 to $50,000 on average.
How to Choose the Best Dental Implants for You
Here are some of the key considerations in making a decision about your implant.
What do you hope to accomplish with treatment?
Decide what is important to you. Will making a lower denture more stable with an implant overdenture improve your quality of life? Or do you need the denture to be so secure that it doesn't move at all?
How long are the recovery and healing times?
The body takes time to heal from surgery. With that said, you need to be in good health for implant surgery to be successful. Are you able to deal with the discomfort during the transition period to obtain the best possible result in the end?
How much does it cost?
In general, more implants secure restorations better. Having a greater number and the best type of dental implants gives the patient a more lifelike feel, similar to natural teeth. But there is a cost associated with the greatest level of comfort. How much are you willing to spend?
Dental Implants Deserve to Be Beautifully Restored
Great implant placement does a lot to preserve bone and maintain the shape of your face. But implant placement alone only goes so far. What really improves your comfort and appearance are beautiful restorations supported by implants.
At European Denture Center, we have implant-supported tooth replacement solutions that can totally transform your self-esteem and quality of life. Make an appointment with one of our highly qualified denturists to discover what European can do to give you the smile that you've always wanted. The first step to your future is only a phone call or click away.
For more information, follow this link:
https://eurodenture.com/advance-comfort-full-dentures/denture-implants/